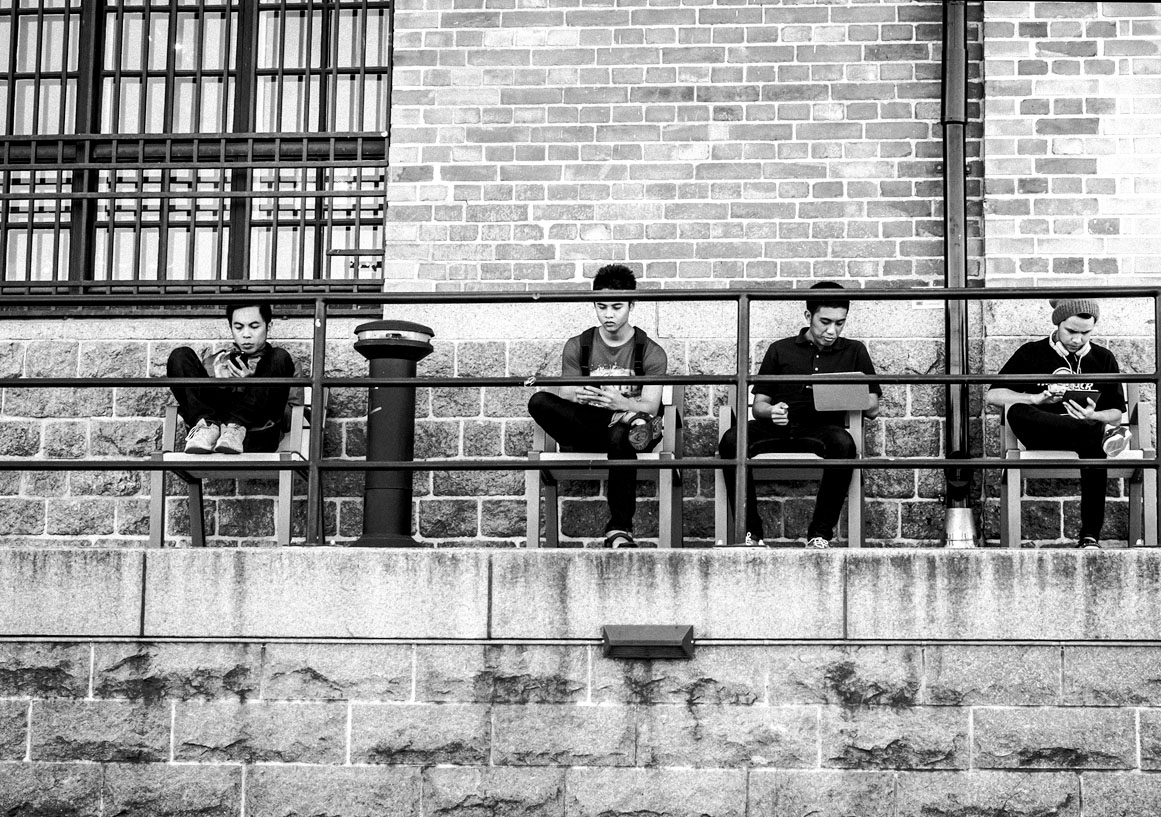 Mixed media
Comments
A great find, I like all the horizontal lines and structural detail.

hej Amy. det var trevligt att träffas och lika trevligt att dina bilder. Jag har sett på dem flera gånger och tycker om dem varje gång. Imponerande. Bildinnehåll och komposition samspelar. Den tekniska kvaliteten utmärkt. Jag imponeras av den vackra skärpan. Hur bär du dej åt??
Min e-mail fungerar dåligt, men om du vill kan jag posta en CD åt dej. Då behöver jag din postadress-
Fortsätt arbeta. Bra fotografi behövs.Maritta i Ystad

Enjoy the lines, but not the sad commentary on today's youth who are always looking down.